25. January - 18. February 2017: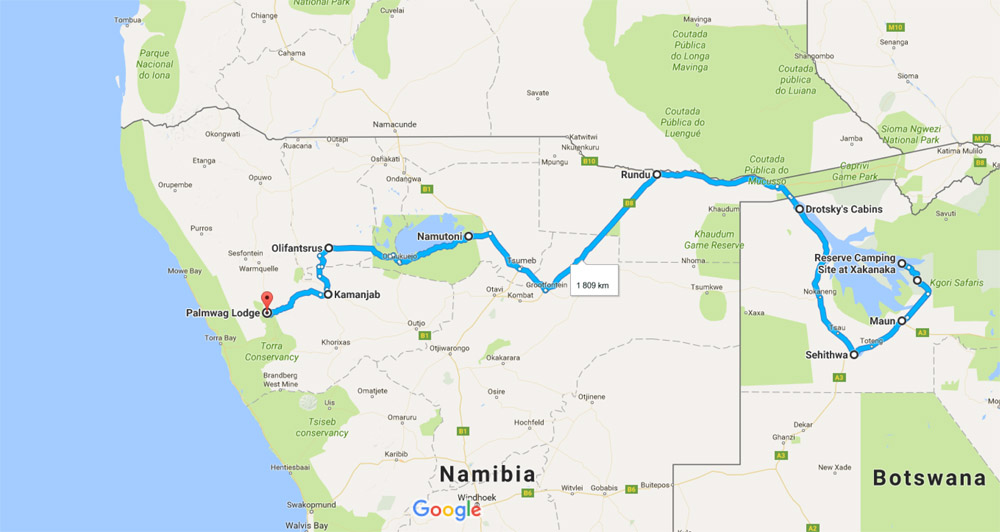 We covered the 1800 km from Loxton to Maun in 3 days on the most direct route via the Trans-Kalahari Highway before meeting our friends, Roland and Daisy, at the airport. Although the distance to Moremi South Gate is short, the wet road slowed us down, the main trunk road to Xakanaka Camp was also passable, not much apart from this. Two of our 4 nights we had the camp to ourselves, not many people venturing into Moremi Game Reserve during the rainy season.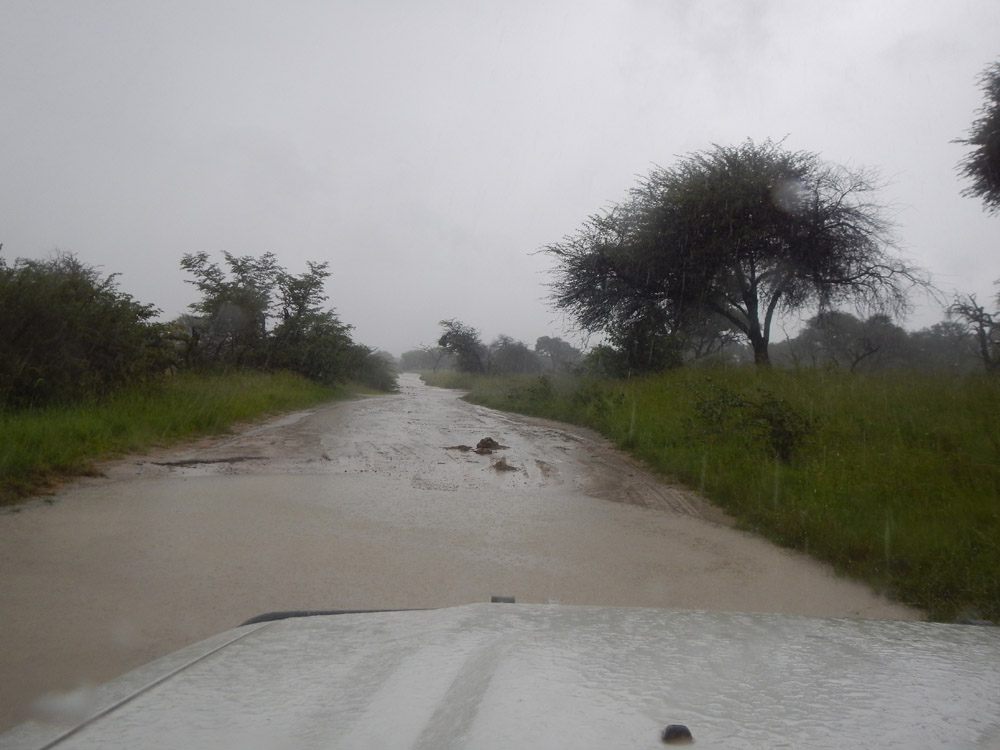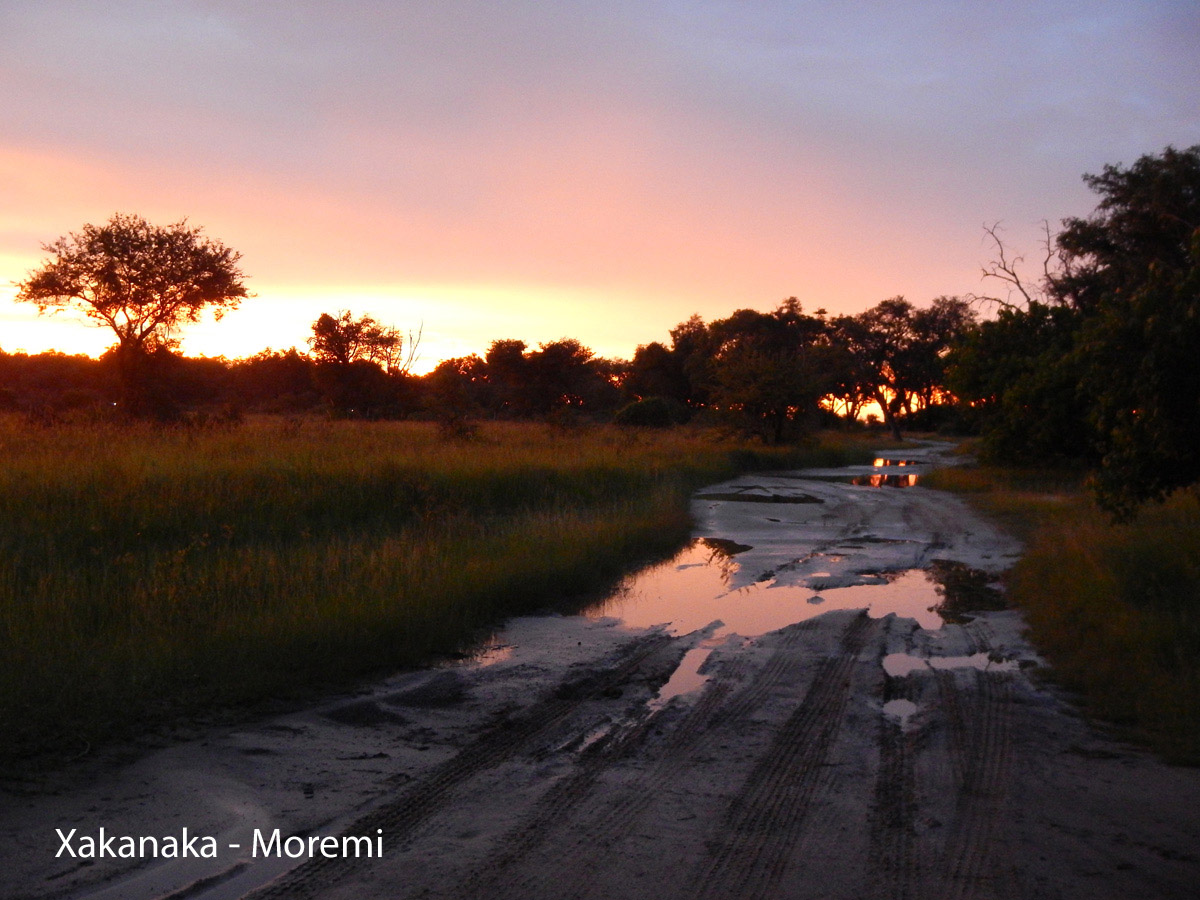 Large groups of elephant were on the move eastward - we saw lots of tracks but only a few individuals. The painted dogs unfortunately also did not show themselves although plenty of good fresh tracks were visible in the wet sand.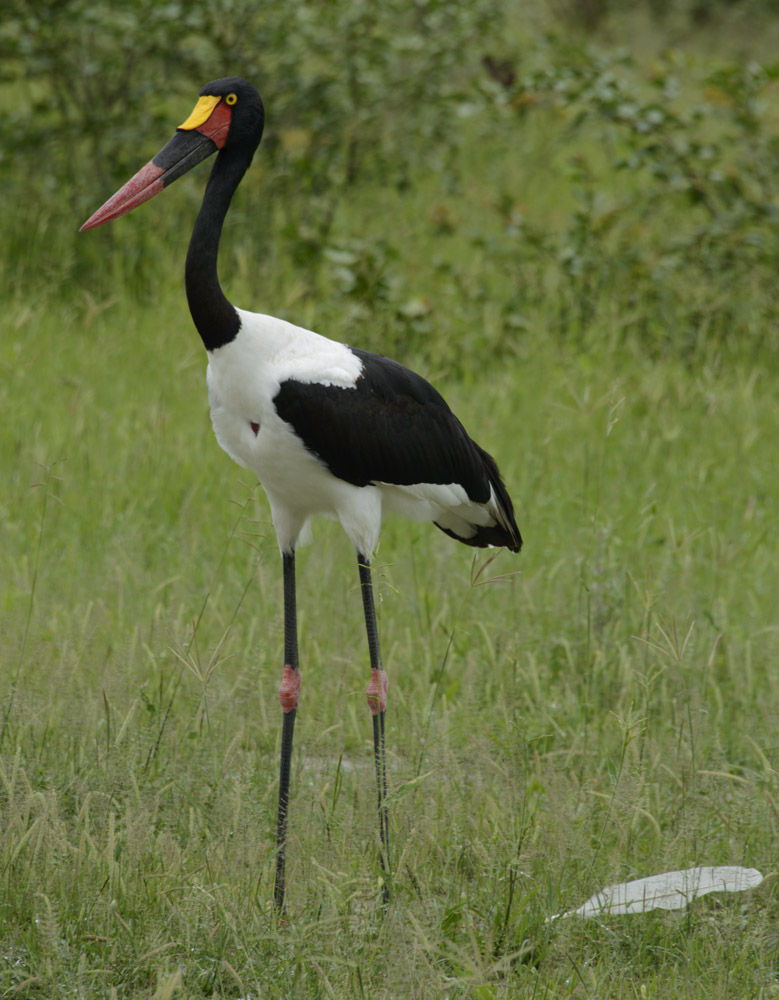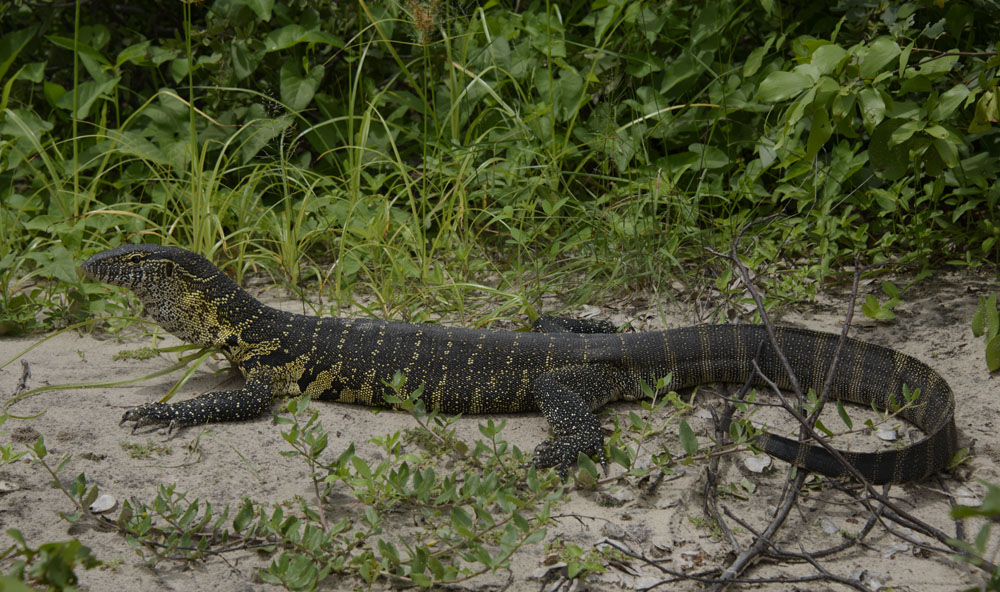 But enough other wildlife to enjoy!
After stocking up in Maun again - this town has grown extensively, it now has at least 55,000 inhabitants! - we toured around the western edge of the Okavango Delta and stopped at the very pleasant Drotsky's Cabins camp. Again empty except for us, as the fishing season was closed. There we observed and enjoyed Malbrouck's Monkeys (read more in our Nature Notes) and Chobe Bushbuck.
Over the border into Namibia and via Rundu and Grootfontein to Namutoni. Etosha National Park is always a pleasure, the rains were good there too, the side pans all full and the daily storms very spectacular.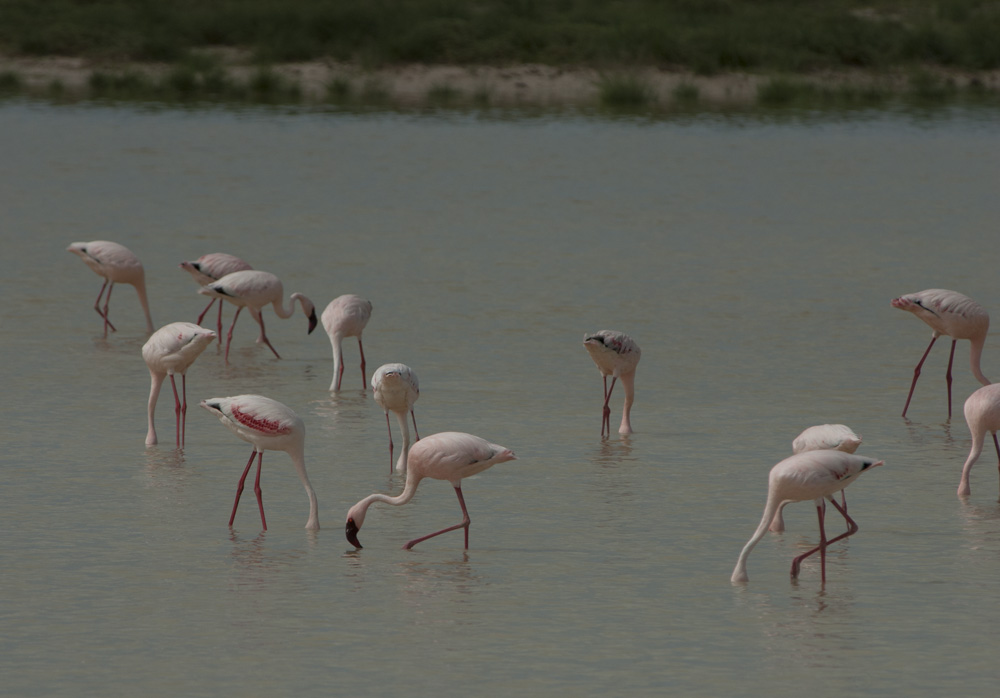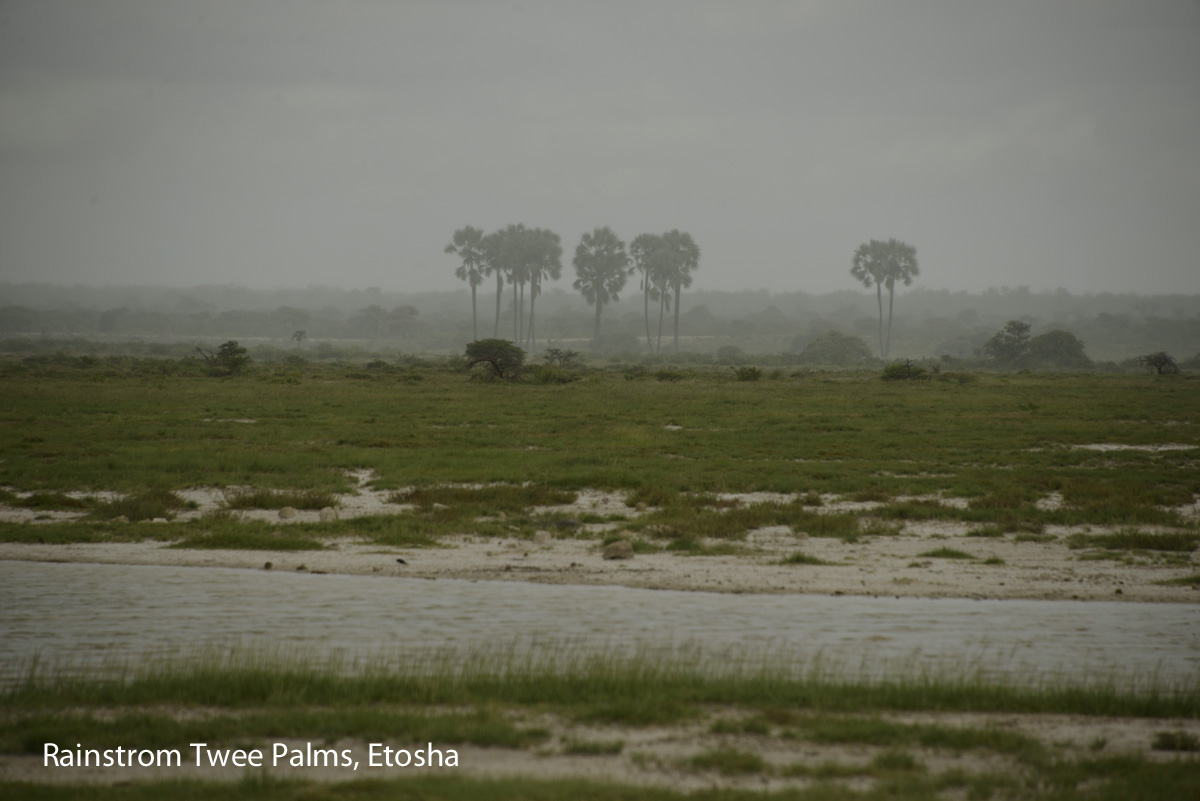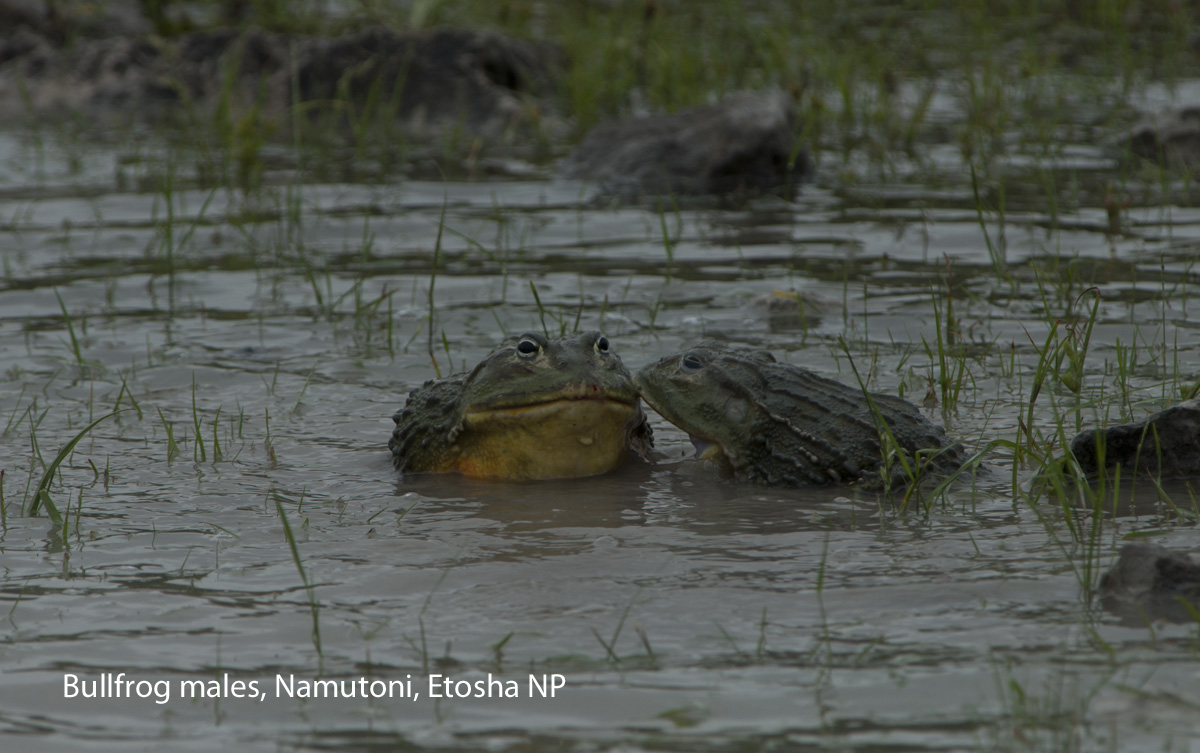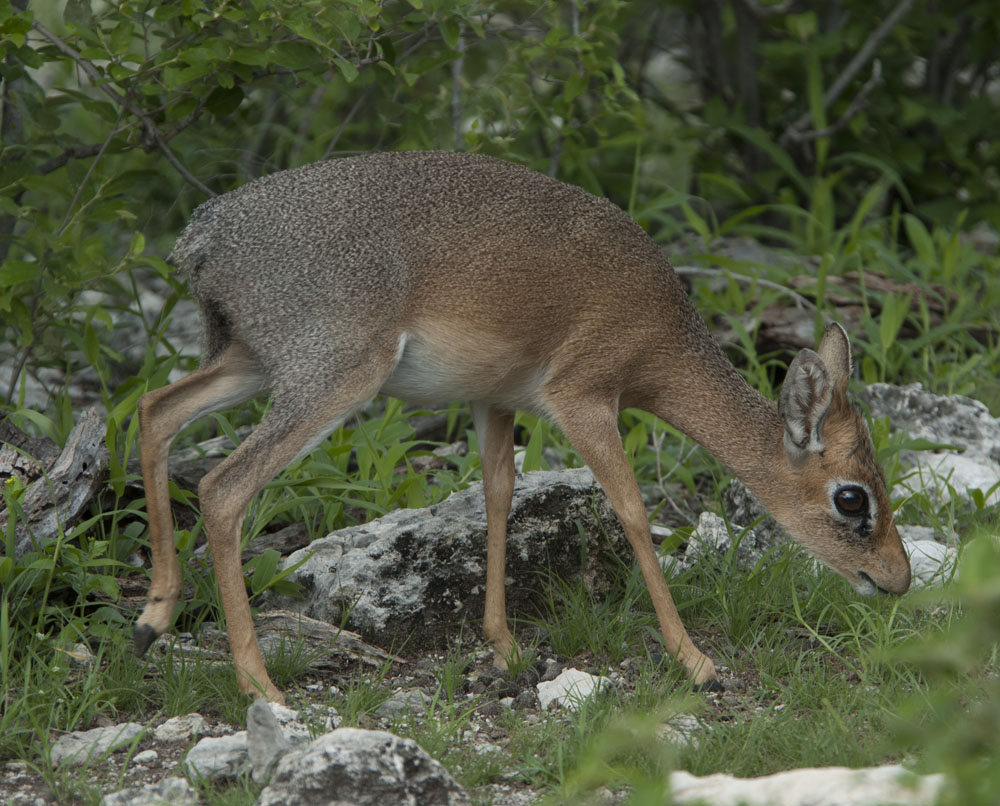 The highlight around Namutoni - a large group of male Giant Bullfrogs in the rain puddles sorting their territories before the arrival of the females.
The western section of the Etosha NP is now also open to the public, we saw a lot there, including Kaokoveld Rock Hyrax (read in our Nature Notes), and enjoyed the new camping-only Olifantsrus site.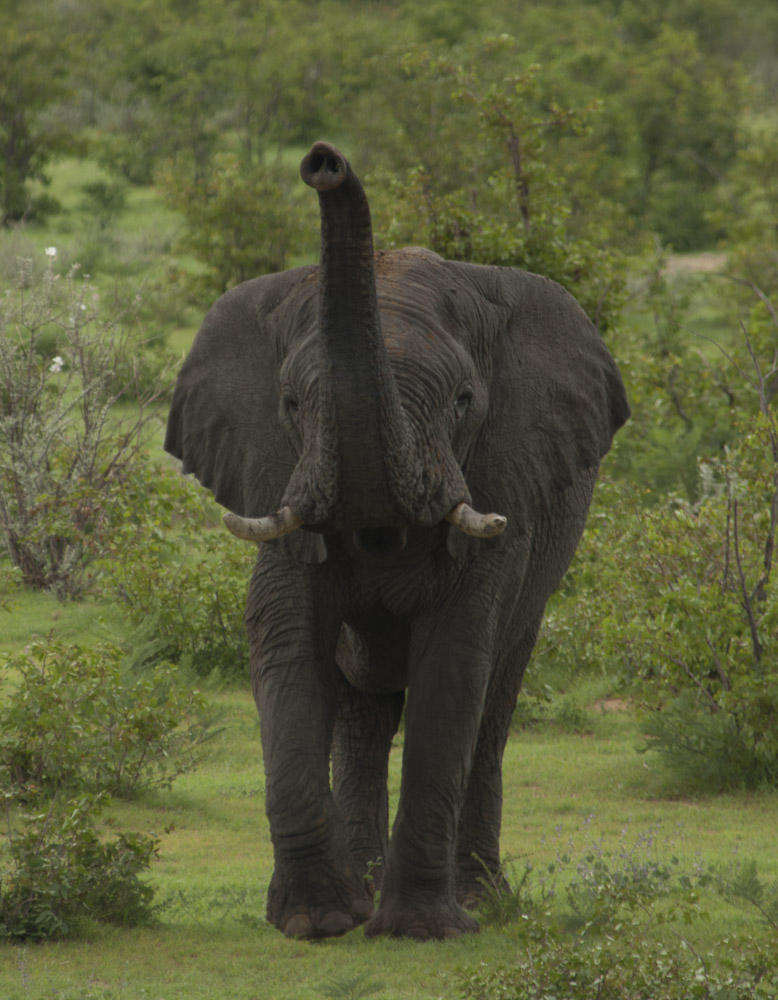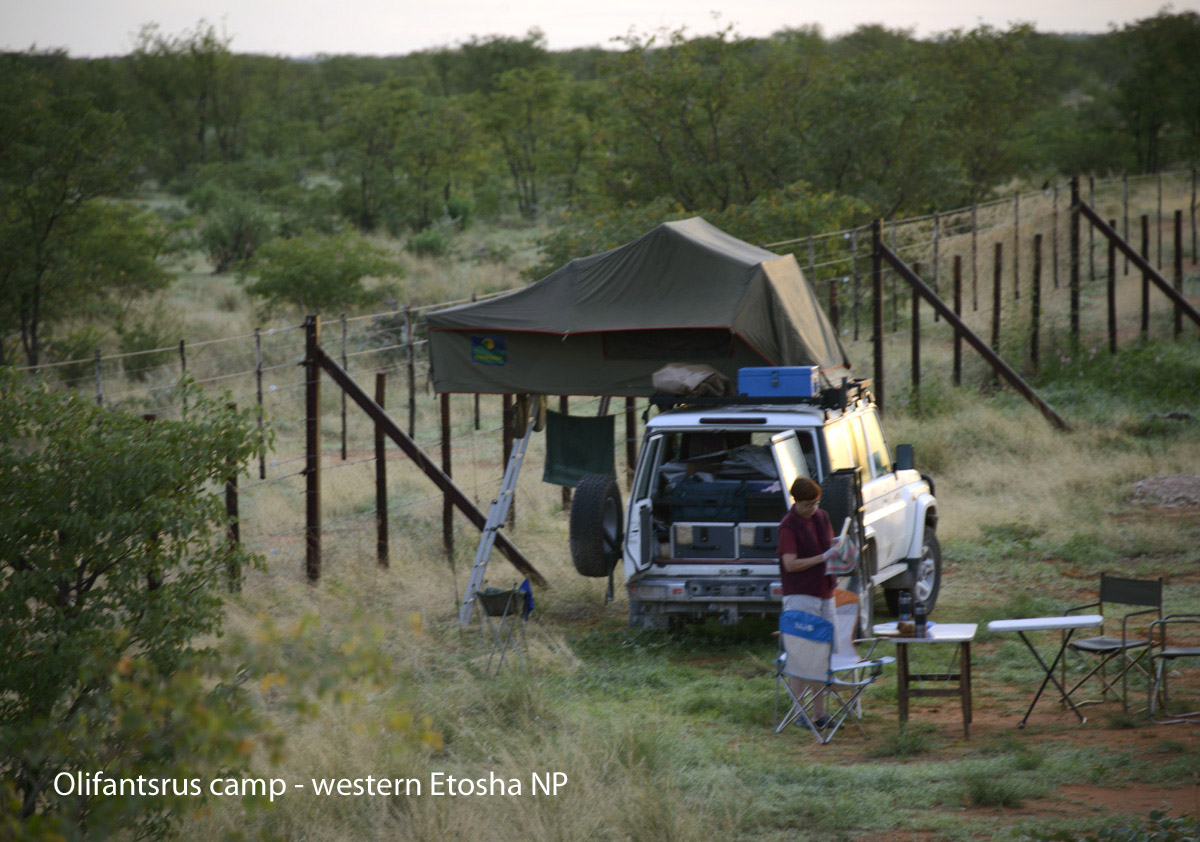 South to Kamanjab and over the impressive Grootberg Pass to Palmwag, two more mammal highlights there and even a few drops of rain in Damaraland.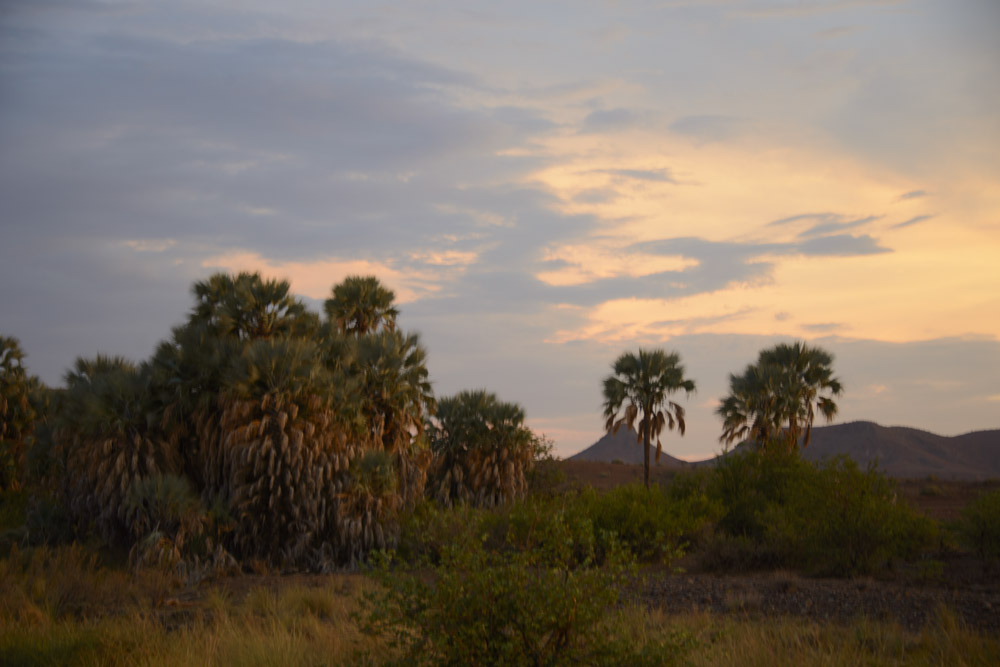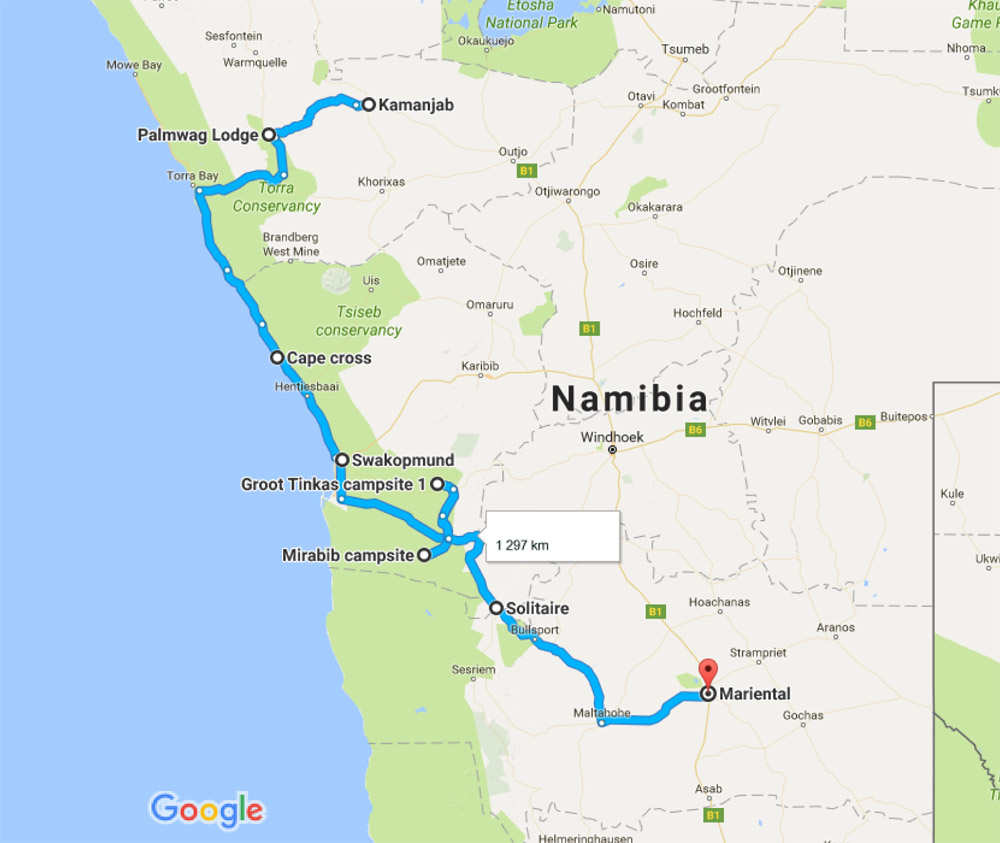 At Cape Cross the seal colony has further grown, and also the Namib had some rain, short green grass had appeared attracting zebra, gemsbok/oryx and springbok. We even encountered a small standing rain pool. The Kuiseb-River was actually flowing and west of Mariental a patch of crinum lillies had appeared.