Small-spotted Genet (Genetta genetta) - March 2017
Earlier this month, a Small-spotted Genet vomited up its dinner on our braai (barbecue) table: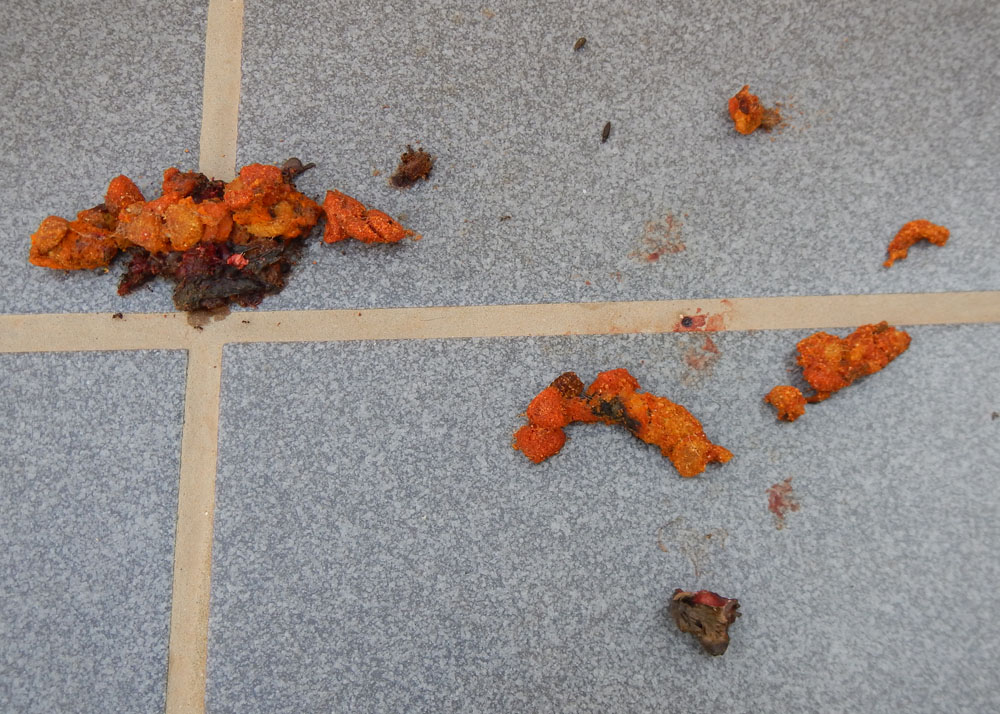 The bulk was made up of fig pulp and seeds but also the remains of an Egyptian free-tailed Bat (Tadarida aegyptiaca). It is quite common for genets to bite off the head of small prey.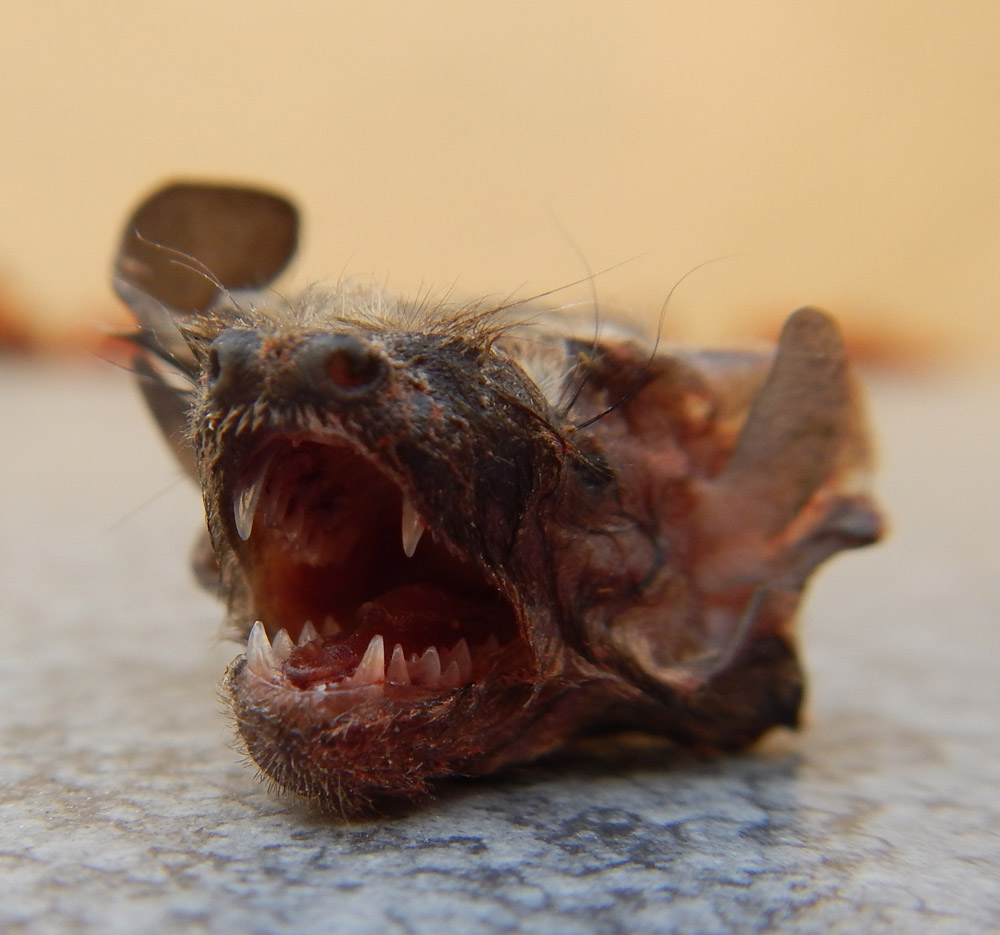 These bats are common in our home village but not easy to catch, even by a genet. We suspect that the pungent smelling bat was not good for the genet's digestion? This is the only genet species occurring in the central Karoo, where they occupy the many dolomite ridges and outcrops, including those in close proximity to our home.